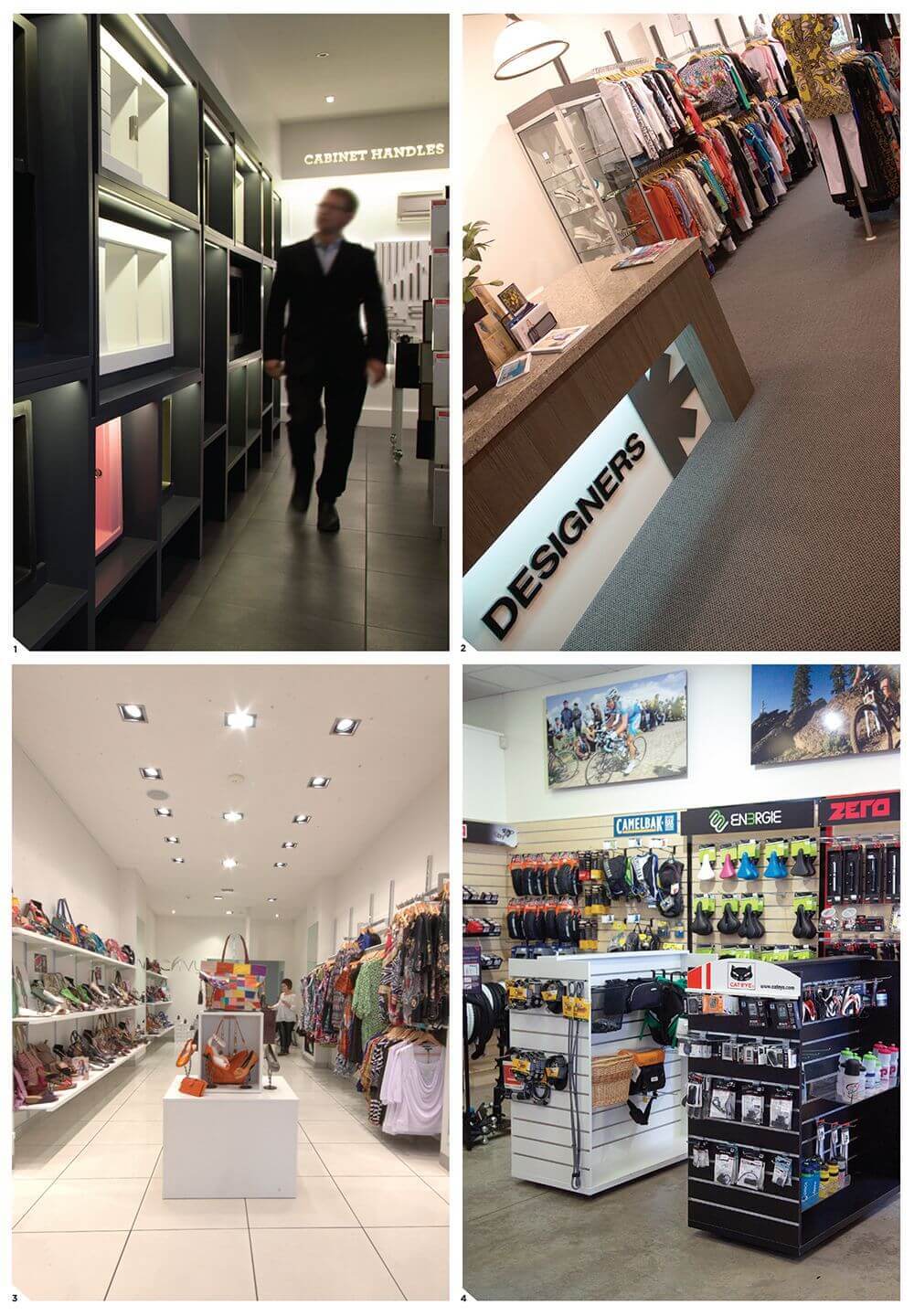 1. Project managed fitout for one of NZ's leading kitchen hardware showrooms.
2. Retail ShopFit using standard off-the-shelf components and customising them to give the client a unique point of difference.
3. Smart yet cost effective retail ShopFit, on time and on budget.
4. A complete package ShopFit for AvantiPlus, from bulk Storage Racking, to workbenches, to Slatwall and fittings.
ShopFit
Shop Fitters / Design + Build
Custom built and off the shelf fit-outs for retail and commercial.
Shopfit NZ is a leading designer, manufacturer and installer of fit-outs that will bring your retail and commercial spaces to life.
From innovative design and planning to building and installation, our specialist shop fitting team will provide you with a complete fit-out and project management service.
Our in-house joinery and engineering workshop means we are able to costeffectively manufacture your shop fit-out.
We know every project is different and that your requirements are as unique as you are, and can custom build or provide components to your specifications.
Our skilled technical team will design and build a retail or commercial fit-out that will not only look good, but will be functional and manufactured to the highest quality and safety standards.