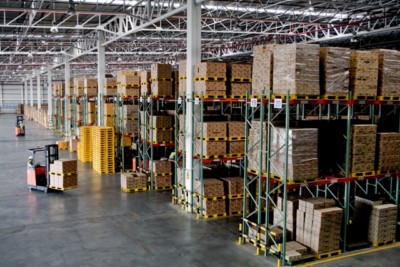 Pallet racking and shelving safety for storage and display are among the top priorities of people conducting a business or undertaking (PCBUs) in New Zealand. This is because the geographical location of New Zealand sits in between two highly active tectonic plates on the Earth's crust, causing New Zealand to experience thousands of earthquake jolts every year.
In December of 2017, an article by WorkSafe New Zealand was updated, stating information regarding the importance of designing and maintaining stacking and shelving to withstand earthquakes. The NZS 4104 Seismic restraint of building contents standard requires restraint regarding building contents in certain conditions.
Here's how you can prepare warehouse operations and personnel for an earthquake to minimise the health and safety risks and profit losses:
Conducting Regular Inspection
PCBUs have a legal and moral obligation to ensure the safety of the storage systems. Enlisting the help of professionals to conduct comprehensive pallet racking inspection services will ensure that your business meets New Zealand's safety standards.
Warehouse inspections must be done at least once a year but ideally, every 6 months to check if the business meets New Zealand safety standards. The report should contain information regarding the current status of the warehouse storage, inventory management and transportation and recommendations on how to improve them.
Unstable or damaged pallet racking systems caused by external impacts or overloaded content can go unnoticed if not properly inspected. With warehouses prone to numerous hazards such as the mishandling of heavy materials and equipment, slips, trips and falls and harmful substances, PCBUs must train personnel to comply with health and safety rules and regulations.
Adapting Standard Pallet Racking Systems
Second-hand pallet racking systems are still available in the market and mistakenly purchasing one that has collapsed or been damaged can increase workplace risks and generate losses instead of income. While high quality and heavy-duty industrial standard pallet racking systems can cost more upfront, you will save more on repair or replacement fees in the long run.
It is ideal for PCBUs to invest in high quality and heavy-duty industrial standard pallet racking systems that can be locked into place. Aside from ensuring health and safety in the workplace, optimised pallet racking systems maximise the use of space and minimise the turnaround time of operations and ultimately boosts sales.
Working with New Zealand's Leading Storage Experts
Shelving Shop Group is the trusted provider of commercial storage solutions in New Zealand. For over 25 years, we have designed, manufactured and supplied a wide range of high-quality products that meet local and international safety standards. From consultation to maintenance, we ensure our clients experience great customer service.
We are independent providers of comprehensive pallet and warehouse racking inspection services. We aim to optimise your warehouse operations and establish safety rules and regulations in the workplace. We understand the challenges faced by businesses such as the seismic activity in the country, so we offer a comprehensive storage solution and auditing system.
View our product range and talk to us today.