Project Description
Shelving Shop Group provided My Beauty with a complete Design, Prototype and Supply Package for their New Auckland Shop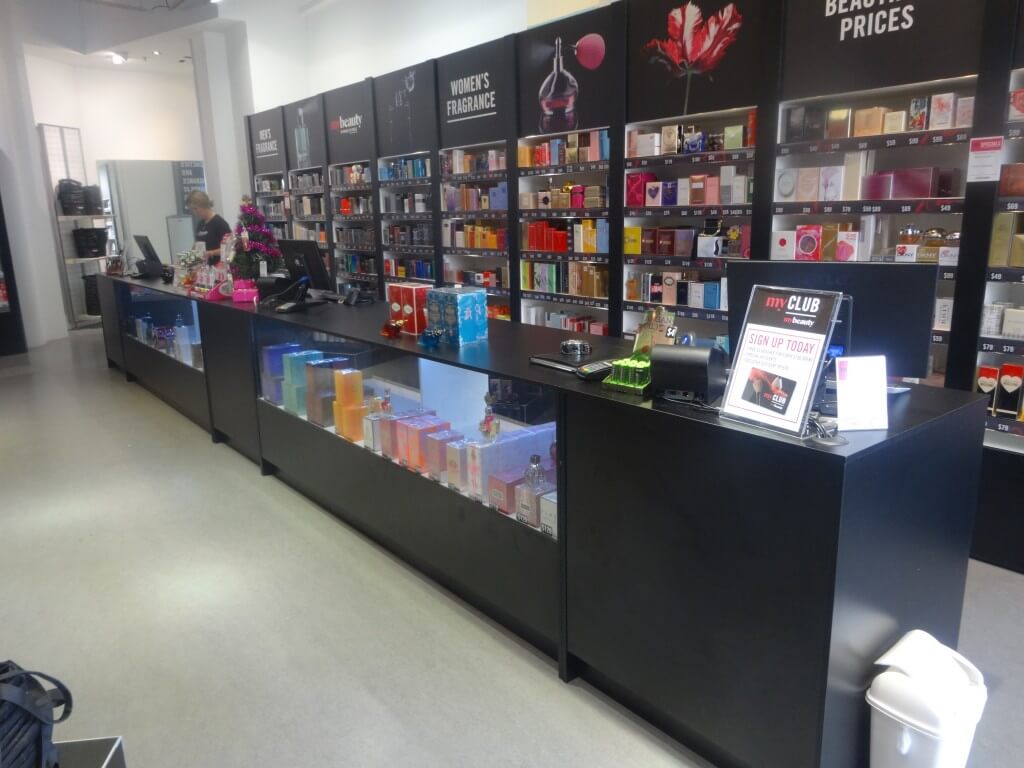 A long-standing customer approached us with an idea:
"We want to open a shop in Botany quickly to get the Christmas sales. We need to set up the shop in our bulk store first, merchandise it and train the staff. We need to make sure we are happy that it is going to work. Plus we may only be in that shop for 6 weeks and will need to move."
The design team got straight to work – a full design, totally modular and flexible considering the move ahead. With the design approved, a sample unit was delivered and small modifications were made. The order was given…time to hit go!
All units were manufactured and delivered into the bulk store in Hastings. The complete shop was set up with the counters, Point Of Sale, gondolas in the shop centre, LED lighting and Product on the shelves.
One issue – 5pm My Beauty, actual shop in Auckland, had more product than they realised – by 7:30am the next morning, 75 more shelves were delivered, ready for installation and stocking.
Once My Beauty had finished staff training, and were happy, Shelving Shop Group got into gear…
Monday 6:30am – Shop in Hastings bulk store was de-assembled, loaded onto the Furniture truck and driven to the new shop in Botany, Auckland.
Monday 5:00pm – The key to the new Botany shop was now available. Old owners walked out and the install team walked in. The team removed all old fittings from the shop and installed the new My Beauty units.
Monday 11:00pm – Installation complete, ready for merchandise.
Tuesday 9:00am – My Beauty Botany opened the doors with staff greeting the first customer.