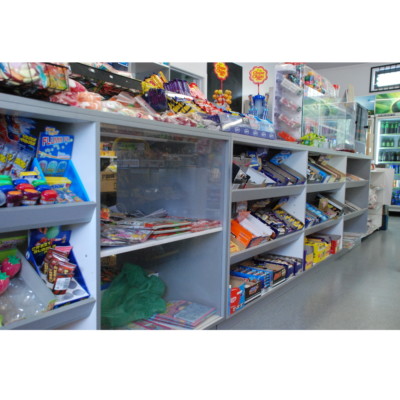 There are products that sell themselves and products that don't. In times when money gets tight, the number of products that don't sell themselves increases.
To help you counter retail dry spells – or prevent them from happening altogether – our shopfitting experts share the basics of visual merchandising.
Why the Need for Visual Merchandising?
Visual merchandising has two main goals: to reinforce your brand's visual identity and to influence customer purchasing habits. With the right visual merchandising strategy, a customer will walk into your store for the purpose of buying only two items but come out with four. You may even attract customers who never had any intention of buying.
How?
Here are a few things you can do:
Choose an Overall Theme for Your Store and Stick with It
If your store isn't tied to branding guidelines, you can create a new theme to attract customers. Browse the internet for the hottest trends in retail design, or think of something closer to home for more local appeal.
When incorporating the theme into your store's design, appeal to as many senses as possible. From colours and lighting to fragrance and music. Whatever element you add to the store, make sure the theme appears throughout. During the year, make sure that your seasonal display agrees with your theme to create a clean, professional and attractive look.
Draft a Plan for Floor Use and Aisle Spacing
Arrange your shelves and displays in a way that gives customers convenience while increasing their exposure to all your products. Consider the three most used store layouts; for example, the straight store layout, the angular store layout and the loop floor plan.
The straight store plan, commonly seen in groceries, lets customers browse easily and entices them to walk towards the end of each aisle. The angular store layout, commonly used in clothing stores, uses a mix of display types that gives products more space and placement style. The loop floor plan is similar to the angular store except that it entices consumers to go 'round the store.
Paint Customers a Pretty Picture
Visual merchandising is telling a story. When thinking of displays for your shop window, wall or centre aisles, create a visual story that shows people how a product can be used. Inspire in consumers images of how the product improves their lives. Give special displays a soft light to make them more attractive. To keep customers interested, refresh your display at least once a month.
Beyond Aesthetics
Visual merchandising is not a replacement for quality products and reliable store personnel ‒ but it will help your sales and customer service staff in many ways.
Display signs, standees and printouts can pique customers' interest and help them get to know a product better. With a well-designed floor layout and product display, customers can easily find their way around your store and find the products that they want. Plus, with a well-composed store and the right atmosphere, consumers will enjoy their shopping experience and be more likely to linger ‒ increasing the chance of a sale.
The Shelving Shop Group has over 25 years of experience in providing storage solutions. RMS, our shopfitting importer and wholesaler business, provides shopfitting solutions across Auckland, Christchurch, Palmerston North, Wellington, and Hastings. We provide everything from clothing racks and security mirrors to custom and modular wall-mounted displays.
For shopfitting solutions that boost sales, dial 0800 180 280 today.