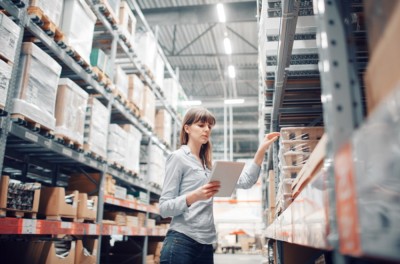 Any change in the warehouse necessitates a corresponding adjustment on overall warehouse operations. Whether the warehouse is transitioning to different products or increasing its number of operators, any minor change needs to be taken into account. However, finding time to record these changes and implement solutions can be difficult, especially for warehouses that are consistently busy. Sticking to the original operational plan is often seen as more convenient compared to making adjustments on the fly.
Warehouse operators can find it difficult to track the changes in their day-to-day operations. Undergoing a warehouse audit and inspection then helps put their warehouse on the right track. Warehouse operators can come up with feasible responses that will optimise workflow and improve the safety of the facility.
Increased Efficiency
The data compiled from warehouse audits can help measure whether the warehouse is reaching its ideal performance level. Audits can help provide solutions for frequent and recurring. These modifications can involve minor changes like increasing the aisle for enhanced forklift mobility.
Enhanced Safety
Warehouse safety audits and inspections focus on the storage equipment, structural integrity and general working environment in the facility. The audit helps ensure that all mechanisms in the warehouse are functioning, thereby reducing the chances of technical failure that can lead to worker injuries. They can also make recommendations regarding maintenance, repair and replacement for warehouse equipment. Observing high safety standards can give your warehouse's reputation a boost, helping attract more employees and business partners.
Legal Compliance
Independent licensed auditors check whether the warehouse is complying with NZ regulatory standards. Warehouses that put their employees in harm's way because of non-compliance to regulations can suffer financial losses in the form of reparations and lawsuits. The proper documentation resulting from audits can help companies when processing warranty claims for injuries and other similar circumstances. This inspection also includes additional safety standards like precautionary measures on seismic conditions. Overall, legal compliance ensures that operations are running safely and efficiently, with the health and well-being of the workers in mind.
Storage System Solutions in New Zealand
At Shelving Shop Group, we provide fast and non-disruptive pallet racking inspections. We help companies have a proactive approach to maintenance as well as meet local and international safety requirements.
We also provide high-performance warehouse pallet racking systems, display shelving, bulk storage and shop fitting solutions for a wide range of clients from different sectors. For over 25 years, we have provided storage system solutions for industry leaders in retail, storage and food manufacturing. Shelving Shop Group has three primary branches that specialise in storage, accessories and fit-outs: Shelving Shop, RMS and ShopFitNZ. Our track record of success is based on finding the best storage and fit-out solution for your business, meeting your challenges to enhance the efficiency and effectiveness of your workspace.
Invest in innovative storage now. Call us on 0800 180 280 or leave us a message.