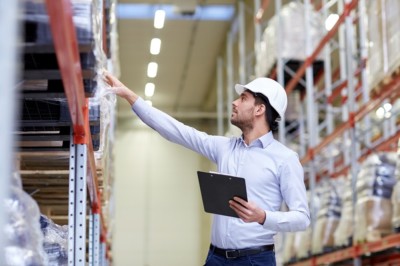 Warehouses must make the best use of all available storage space. If you own or manage a warehouse, You should be able to store as many goods as possible, under the best conditions and with minimal constraints.
If you're looking for storage options that meet these criteria, mobile shelving systems are a solution to consider. They are adjustable, transportable and highly secure storage units designed to enhance storage capacity. This innovative shelving solution is particularly useful for warehouses with many objects to store and with limited floor space to utilise to that end.
The advantages of mobile shelving systems include:
Reduced Number of Required Aisles
Mobile shelving takes up less space than standard shelving because there's no space between each unit. This means that in a room fitted with two rows of standard shelving systems, you can store around four units of mobile shelving. If you want to reduce the amount of space your shelving is taking up but still need to store the same amount (or even more), mobile shelving is the storage solution for you.
Modular and Scalable Shelves
Since mobile shelving systems aren't fixed units, they offer excellent adaptability in the warehouse. You can easily configure them to fit your individual storage requirements. They can be used to store an array of goods, like file folders, athletic equipment or bulky electronics. They also complement existing storage solutions and fit nicely into cramped spaces.
Improved Accessibility and Employee Productivity
Given the adaptability of the shelving systems, you can position them closer to your point of need. This makes it easier for handlers to move around the warehouse and get things done on time. In effect, warehouse personnel will spend less time going around the workplace and more time doing relevant tasks.
Accommodates Growth Effectively
If you need extra shelves, you can install more units onto the shelving system later on, with ease. Mobile shelving provides high storage density that allows you to plan for both short-term and long-term expansion in the warehouse.
Silent and Smooth Operation
Many warehouse employees have concerns over noisy shelving units being nuisances and distractions in the workplace. If you invest in mobile shelving systems, you'll notice how quietly they move along the rails. Just make sure the system is properly maintained to ensure smooth operation at all times.
Lesser Risk of Pilferage
With mobile shelving units, you don't have to worry about leaving your items unattended beyond work hours. Because the rows of mobile shelving can remain closed and locked when not in use, you reduce the chances of theft in the warehouse.
Warehouse efficiency is at the core of what we do at Shelving Shop Group. It is important to invest in a dependable storage system that meets your requirements. Our goal is to help you maintain an organised and safe work environment for you and your employees.
We carry a wide range of storage systems that keep things running smoothly in the workplace. If you want to learn more about our collection, don't hesitate to browse our website or call us on 0800 180 280.