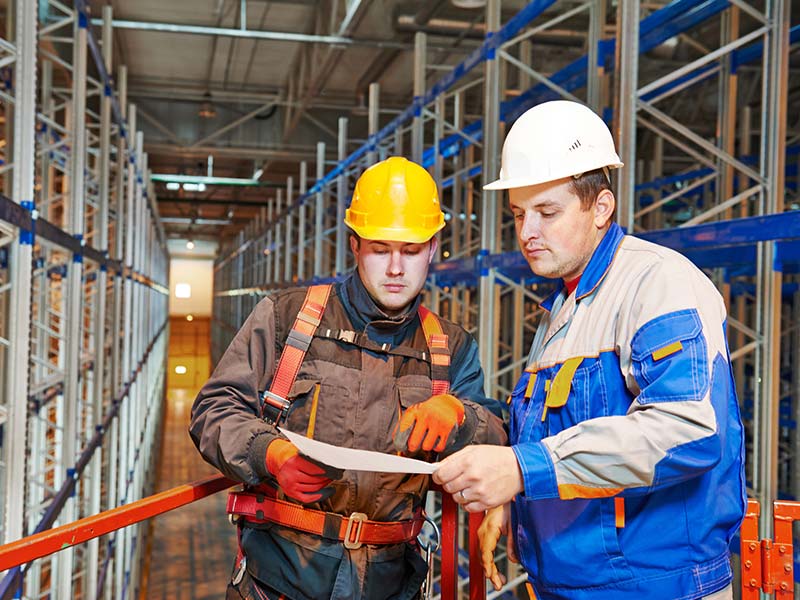 Maintenance & Safety Checks
Pallet racking safety is of high importance and should be maintained and used according to the instructions of the racking manufacturer.
Pallet racking is an excellent Storage Solution but once damaged, or incorrectly loaded or even incorrectly installed can immediately become dangerous.
Shelving Shop Group recommends regular inspections, by our inspection team to help you comply with the current safety regulations and to be able to work safer.
Forklift impact can cause serious damage to a rack system; possibly resulting in collapse, stock loss and potentially thousands of dollars of building damage. On top of that there is possibilities of injuries or fatalities… rack inspections are simply an excellent idea to ensure that you do not get caught out.
If you see damage, report it immediately – new components are inexpensive- a racking collapse is not.
Some of the simple points:
Are the racks plumb and level, any damage, twisting?
Any Rust?
Is it overloaded?
Are footplates securely attached?
Are beams located securely, safety pins fitted?