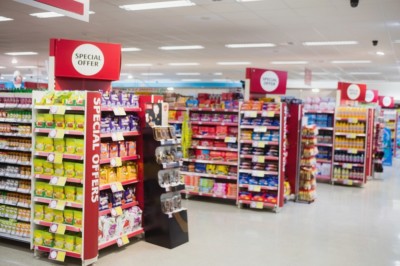 For retail stores, presentation is everything. If your storefront is unattractive, it's less likely that customers will enter your store. Consider using various shop fittings to make your store look more functional and aesthetically appealing for your customers. You can use high-quality shelving, sales counters and display systems to create a floor plan that helps increase sales and highlights how your brand stands out from competitors.
Attractive Lighting
A well-lit retail store does not only look more welcoming to your customers, it also allows you to emphasise particular products. There are many different lighting styles that offer a distinct look to your storefront. You can use warm yellow lights to highlight your premium products.
For your new products, you can put them near the entrance or at the centre of your store and place a spotlight on them to attract customers' interest. When it comes to lighting, using the right style has a huge impact on the atmosphere and appearance of a store.
Use Versatile Shelving and Display Systems
When running a store, make sure that you are displaying your products in the right manner. In the retail world, one of the most crucial aspects is product placement. When displaying a product in your store, you are making a stateme