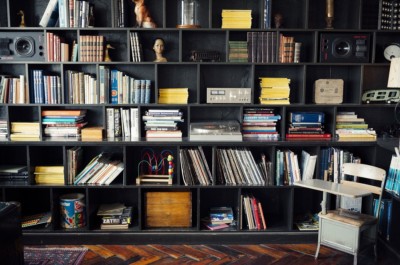 Without a proper storage area, books take up the space meant for other things. You might end up putting them in boxes or drawers, where they would be buried and forgotten.
You didn't buy those books to be hidden from view, though; they're better off placed somewhere you can easily reach. The best way to do this is by displaying them neatly in a neat row like in a library.
A spare room is ideal for this endeavour, but if you're working with a small area, Shelving Shop Group offers a great solution — wall mounted shelves. These are attractive and functional features that make for a great library space. Allow us to explain how you can build your library with wall mounted displays of books.
Putting the Books on Display
Wall mounted shelves allow you to display your books neatly. This way, you can find a specific book easily or go through your entire collection when you're looking for a leisurely read. Books, after all, bring several advantages apart from an enjoyable pastime. Research even shows that they even affect academic achievement among children.
Choosing a Space at Home
Wall mounted shelves maximise the space you have, which is especially important if you have a cozy home. They're customisable, so they can fit into various wall sizes, wide or narrow, high or low. Builders can also install them on unusually shaped spaces where conventional, freestanding bookcases can't fit in.
You don't have to remove the furniture attached to the wall either; you can install the bookshelves above them. Similarly, if you're creating the library for children, you can install them lower on the wall. Our experts can adjust the height of the shelves so they can accommodate various book sizes.
Keeping and Tossing Books
Before you purchase wall mounted shelves, determine the number of books you'll display. Go through them and decide which ones to keep or give away. After all, you might have outgrown some of them or know someone who needs them more than you do.
Once you have a concrete number of books, talk to our experts about the optimum number of shelves. Remember to allocate more space than your current collection needs to make room for the more books in the future.
Arranging the Books
Once you have the shelves installed, it's time to arrange the books. How you do so is largely your choice but allow us to make a few suggestions. If you have a considerable collection, follow a Dewey decimal classification. It makes searching for and organising books easier. You can also arrange them by colour, size or author.
People usually arrange books in a vertical format like a traditional library, but you can veer away from this and use a combination of vertical with horizontal arrangements. You can also try a bookshop-style display with a few books facing out. These unusual displays make the place more visually appealing.
Durable Wall Mounted Shelves
If you're planning to build a home library, let Shelving Shop Group provide the wall mounted shelves. Our shelves, which are created through precision engineering, support a considerable number of books, perform well in earthquake tests and last for years.
Allow Shelving Shop Group to build you a durable and cozy private library. Contact us today for more information about our wall mounted shelves.