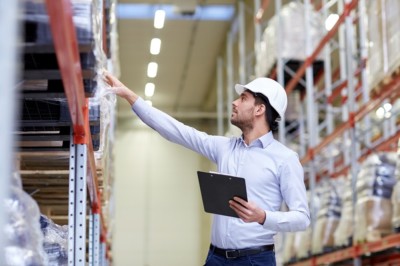 Cost efficiency is a crucial element in warehouse management. Several factors affect where expenditures go and by looking at these factors, you can lower the overall expenses of your warehouse and improve its efficiency.
Equip Workforce with Essential Resources
Labour costs commonly account for the majority of warehouse expenses. Hourly labour rates have increased over the past few years, yet overall warehouse productivity has remained dormant.
One way to decrease labour costs without compromising productivity and output quality is to invest in training programmes and other resources. These kinds of assets will provide employees with the right warehouse skills to work efficiently while complying with company rules and safety standards.
Decluttering and Organising Your Inventory
You might not notice it, but excess inventory could be adding to your warehouse's expenses. Regardless of the size of your warehouse, having an overstock of products could compel you to expand your storage system despite the lack of immediate need for it.
To avoid overstocking, dedicate your storage space to important items or higher-selling commodities; then allot limited spaces to other items that are seasonal or sell occasionally.
Industry specialists also suggest using the cross docking method for sectors like food and retail. Cross docking in logistics refers to moving products straight from the manufacturing plant to trucks and ships where they will be ready for selling. This method reduces holding time of products in the warehouse and allows the company to provide quick shipping services to their customers.
Choosing a Durable, Versatile Racking System
An efficient pallet racking system is one of the most important investments in any warehouse. Installing the wrong kind of storage system is counterproductive and will only lead to more expenses.
Shelving Shop Group offers industrial pallet racking systems that deliver unparalleled performance. Our industrial storage systems are durable and versatile with an exceptionally high load capacity ideal for large volumes of products.
Among our range of industrial pallet racking systems is the Dura Pallet Racking, a selective rack system specifically designed to withstand seismic conditions across New Zealand. It has a heavy-duty 'clip together' construction' that lends sturdiness to the storage system. This feature ensures that your goods are protected from damage in case of earthquakes.
The Dura Pallet Racking's versatile property comes from its modular structure that allows you to rearrange your shelving according to your inventory requirements. This storage system provides ease of access during inventory loading with the use of a standard forklift or a hand stack lift in narrower passageways.
All of the system's beam levels are fully adjustable. You can opt to assemble the pallet racking system yourself or ask our team of experts to do the installation for you.
Trusted Storage Specialist in New Zealand
For more than 25 years, Shelving Shop Group has provided storage solutions to various industries in New Zealand. Our roster of industry-leading clients includes Heinz Watties, Farmlands and McCain Foods.
In manufacturing and installing our storage systems, we comply with industry safety standards to help you create an efficient and productive workplace.
For all your industrial storage needs, call 0800 180 280.