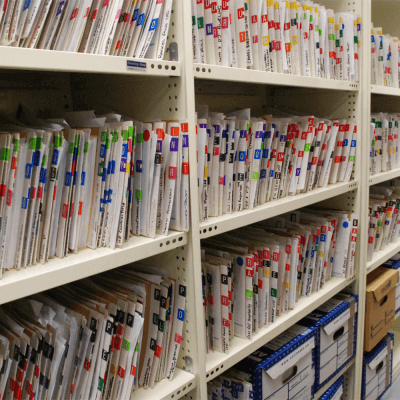 Documentation is at the heart of nearly all businesses. Most operations require extensive documentation to check progress, monitor updates and track financial records. It is critical for organisations to keep their records accessible and organised to ensure transparency.
With that in mind, document management should be the priority of every business. Document management involves handling and storing important files and records to enable smooth and efficient sharing of information. Fortunately, the process is not complicated and does not require extensive resources to achieve. As long as you devote ample time to map out a comprehensive plan, you can develop an effective system that streamlines your information flow.
Create and Implement Standardised Document Management Procedures
Document archiving and storing procedures varies between departments. When files change hands, the differences in standard procedures can cause confusion. It can cause delays and jeopardise operations, especially if it becomes a recurring issue.
Before anything else, your business needs to implement a standardised set of rules and regulations regarding document handling. It will ensure consistency and efficiency and keep operations flowing smoothly. Implement consistent templates and style guides across all departments, standardise time-stamping procedures and institute guidelines for obtaining and reviewing sensitive or classified files.
Store Your documents Properly
There are two aspects to consider when storing documents — the physical and the organisational.
The physical aspect of storage is mainly concerned with protecting and securing your documents. The volume and format of your files will determine how you store them. Your documents should be accessible as well. Panel shelves, or rolled edge type shelves, are the most suitable choice for archive storage shelving. Not only are they easy to assemble and install, but they are also easily adjustable and can accommodate a large amount of files.
When it comes to the organisational aspect, your main concern should be making it easy to find documents. You need to have an archiving system in place. Separate each document based on type and use simplified identification codes to mark them out. Single-number systems are particularly useful, as they keep things simple and limit your file volume. They also help organise files using folders and boxes to prevent clutter.
As a bonus step, go through your documents and determine which files are no longer needed. Decluttering will help you save space and make room for newer, more important files.
Track and Monitor Your documents Carefully
Now that you have organised and consolidated your files, you can now focus on monitoring their movement. Files frequently change hands and it is easy to lose track of them. Implement a record system where employees specify that they have borrowed a certain file. It can be a physical record or an electronic record, or both, so you have backups in case of emergency. Set time limits on how long employees can borrow files to ensure documents are returned promptly.
Shelving Shop Group supplies storage solutions for archive shelving, pallet racking and mobile shelving. Contact us today to discuss your needs.