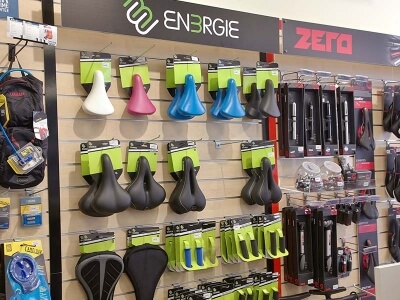 Installing vertical wall displays for your store is one of best ways to market your products and attract potential buyers. Vertical wall displays also allow you to make the most of limited store space, giving you creativity and flexibility when designing your product displays.
Here are some of the benefits of using vertical wall displays to present your goods:
Creating a focal point and an illusion of space
Vertical wall displays enhance visual impact by creating a focal point to attract your customer's attention. When the items are grouped together vertically, customers simply have to follow a visual line from top to bottom, allowing for easier browsing.
Vertical wall displays give your store the illusion of more space, adding to the comfort of your customers and enhancing their overall shopping experience.
Vertical wall displays can be paired or stacked with other similar items to give structure to your store without compromising your overall theme.
Almost all retail merchants can utilise vertical wall displays. Some examples are:
Sporting goods
Sporting goods are abo