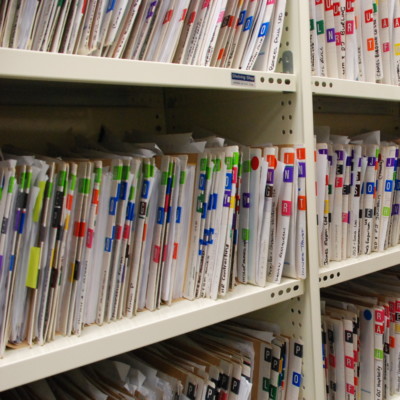 Proper storage ensures that archived files remain accessible for as long as they are needed. Taking care of important documents enables the retention of official records that document the actions and decisions of government bodies. This ensures that documents of significant value survive and remain accessible.
In 2005, The Public Records Act of New Zealand was implemented to support the effective management of records in public office, the record keeping practices of local authorities, and the long-term preservation of public records.
Here are some ways how government organisations can adhere to the Public Records Act:
Store in an Appropriate Location
An important consideration when storing archived files is the location of the storage areas. The storage area should be large enough to provide plenty of open space for future files. As the collection grows, it will be easier to maintain one storage environment as opposed to several smaller rooms or closets.
It is also encouraged to select a location that is easy to clean and maintain and has minimal fluctuation in temperature or humidity. Limit non-collection items such as food and trash from the area to prevent pests and clutter. A clean and open space will also make record retrieval more efficient.
Keep Archives Accessible
All archives must be properly kept in an accessible format so they can be accessed in the future for review. Archives must be stored until revisions or the provisions of another act overrides the Public Records Act 2005.
As archives retain important data, their storage is a key element in managing information. To meet their legal obligations, government offices must take action to make sure that the storage procedures and facilities prevent loss, alteration, destruction and unauthorised or illegal access.
Implement a Storage Plan
To manage the storage of archived documents, consider developing a storage plan that covers the different types of documentation, where they are located and how they are maintained. Generally, storage plans take into account security, environmental factors and public service continuity.
Reduce the Amount of Direct Light
Direct light, be it natural or artificial, has an impact on the stability of archives. Not only can direct light fade files and documents but it also increases the temperature of your storage area. To reduce the amount of direct light in your storage room, you can:
Store collections in areas that do not have windows
Cover windows with blinds or curtains
Turn off the lights when the area is not in use
Keep Files Away from Water
Water poses a major threat to the stability of your collections. Water can not only directly damage files and documents but it can also create a moist environment that promotes mould growth. In general, avoid storing your archives near water pipes. Arrange the aisles and storage shelves in such a way that any water pipes are located over the aisles and not the shelves.
Avoid storing your files in building attics or basements as these areas are susceptible to water and weather-related damage. They are also often poorly insulated. In case of flooding, keep your collections off the floor by storing them in archive shelving systems that will prevent them from being damaged by water.
Effective Security
Keep building security in mind when storing your collections. Allow only staff or volunteers to monitor the use of records and retrieve important files. Your  personnel should also supervise researchers as they look over the records they have requested.
Additionally, keep your storage rooms exclusive and separate from public areas. Use controlled entrances or place 'Staff Only' or 'Restricted Area' signs to monitor access and secure your collections.
Use the Right Shelving System
An important aspect to include in your storage plan is installing the proper storage shelf system. When s