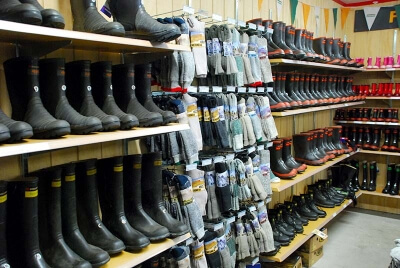 Wall-mounted shelves play an important role in marketing your products. They are a great display product that utilises otherwise unused space you have available. By strategically placing wall shelves around your store, you can create an attractive interior that highlights your products in the best possible way. Wall-mounted shelving enables you to make your products more noticeable and easier to view.
Arranging Wall Mounted Shelves
Using wall-mounted shelves can allow you to make use of irregularly shaped spaces. For instance, if you have a small or odd-shaped area in your store, you can use wall-mounted shelves to maximise your store's floor space. The arrangement of the panels would be dependent on the type of products that you are selling.
If you are selling formal clothing and expensive shoes; you could conventionally arrange shelves with each panel located above each other. However, if you are selling products that cater to the children such as toys, you may opt to arrange the shelves in a more creative manner such as a staircase alignment. By arranging wall shelves in accordance with the product, you can enhance the aesthetic appeal of your store.