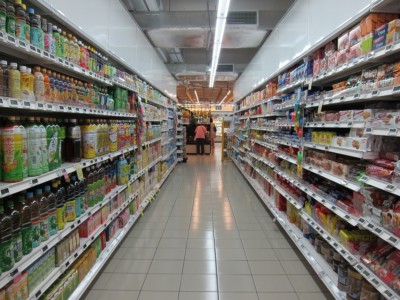 The wave of Asian migration in the past two decades has transformed the food landscape in New Zealand. Paul Spoonley, a Massey University social sciences professor, has conducted studies on ethnic precincts in Auckland. The Asian community in New Zealand is increasing, he said, and is expected to grow up to 30 per cent in the next ten years. He also states that New Zealanders are more receptive to Asian cuisine because of their travelling experiences. Wanting to replicate their dining experiences overseas, more Kiwis are putting their cooking skills to the test and experimenting at home.
Demand for ingredients in Asian food grocers is increasing, and the food landscape of New Zealand is changing. Aside from exotic tastes, Prof Spoonley confirms that non-Asian New Zealanders shopped at Chinese grocery stores because goods were more affordable compared to big name supermarkets.
Whether you specialise in Chinese, Japanese, Thai, Korean or Vietnamese goods, you can upgrade your Asian food store by investing in robust shelving supplies and fittings.
East meets West
Asian culture and beliefs touch on the principle of balance. The Korean and Vietnamese, in particular, incorporate 'wu xing', or the five elements, into their cuisine. Each dish is created to balance out the five basic tastes (spicy, sour, bitter, salty and sweet) to appeal to the five senses.
You can incorporate this sense of harmony and balance even in your Asian grocer market. One way of doing this is stocking the items mentioned above per flavour. Combining this concept with conventional grocery store layouts allows for a mix of East and West.
Utilise conventional supermarket layouts at your Asian food market
Visual merchandising experts break down vertical shelving into four zones: stretch level, eye level, touch level and stoop level. Placing items at eye level means items receive significantly more attention than those placed on lower shelves. Since most of your clients may already know what they want to buy, the eye-level shelf is ideal for your best-selling items or products with a high-profit margin. You can also opt to premium and hard-to-find items on these sections to pique interest and encourage purchases.
Invest in robust display shelving solutions
Shelving Shop Group's range of display shelves is the preferred choice of retailers for their sturdiness, adjustability and versatility. They are modular, easy to assemble and can be rearranged to fit your store's layout changes. Our retail shelving systems are locally designed and manufactured to ensure its suitability for New Zealand seismic conditions.
Our supermarket shelving units are made for heavy-duty applications, do not require extra bracing and are equipped with an array of accessories to fit your requirements. We also provide several fittings and other options for your display shelving to accommodate all kinds of retail products.
We are an established supermarket shelving suppliers in New Zealand. For over 20 years we have designed, manufactured and installed shelving, commercial racking and warehouse storage systems for New Zealand businesses.
Call us on 0800 180 280 for enquiries on shelving solutions for your Asian food grocer.