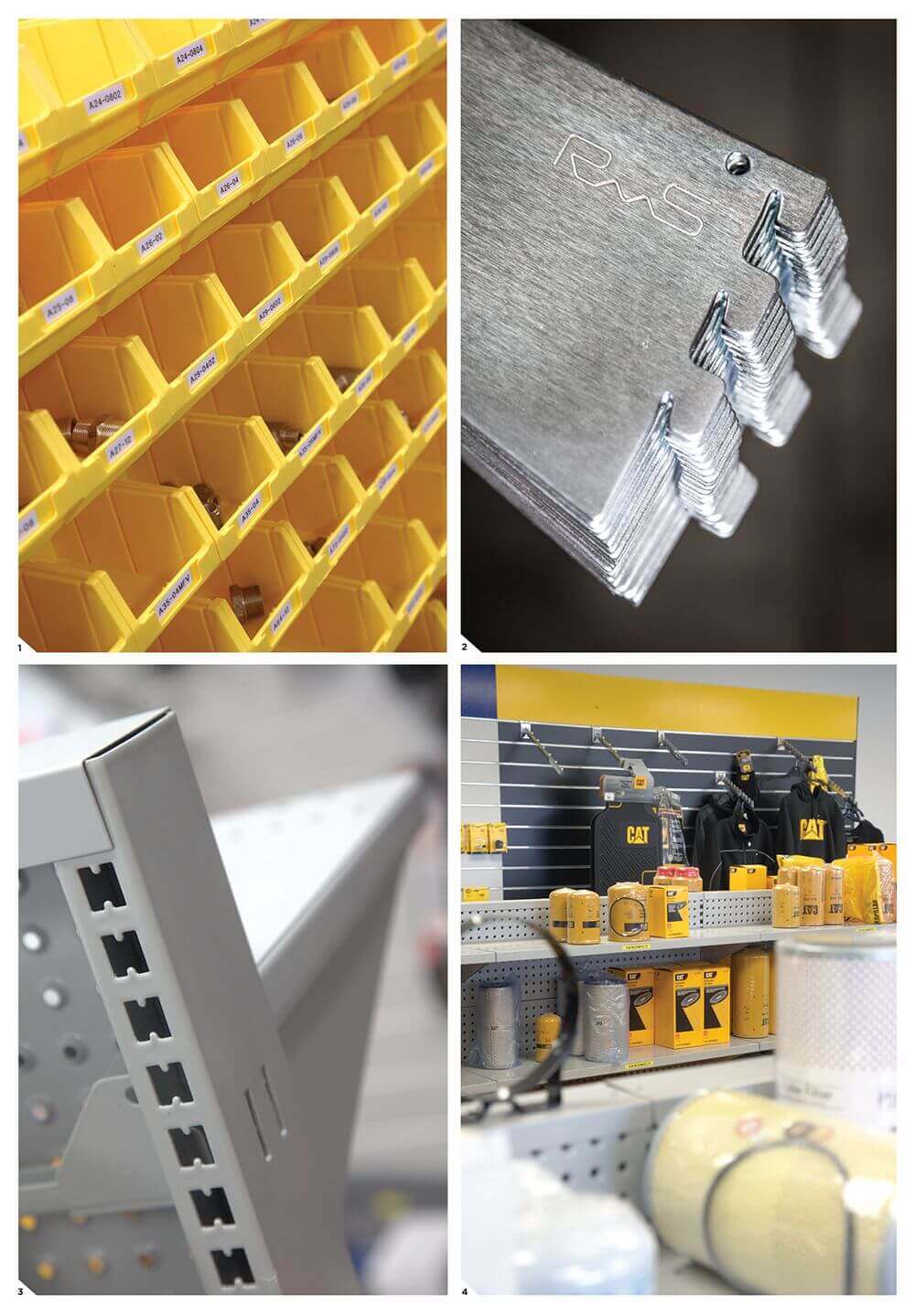 RMS Shop
RMS is New Zealand's specialist importer and wholesaler of shopfitting accessories to retail and commercial businesses.
RMS Shop is your source for high-quality shopfitting accessories. We stock a comprehensive range of merchandising equipment, shopfitting fixtures and shelving hardware, with extensive stock holdings to ensure continuity of supply.
All RMS shopfittings are made to the highest standards, providing retailers and commercial clients with shop accessories that are durable, long-lasting and engineered to meet the needs of New Zealand store shelving and retail displays.
At RMS Shop, you can find:
Wall Channels and shelf brackets
Peg prongs
Brochure holders
Slatwall and wall systems
Showcases
Clothing racks and mannequins
Shelving systems
Shop fitting hardware
Hang rails
We also manufacter a full range of Slatpanel, which allows the ultimate in flexibility for your shelving layout.
Durable and Made to Last
New Zealand is a hot spot for seismic activity, which results in periodic earthquakes. Earthquakes cause thousands of dollars in damage to commercial and retail properties every year, leading to loss of inventory and profit.
RMS shopfittings are designed with New Zealand's tough conditions in mind. Our shelving systems are made to withstand earthquakes, offering you the very best in durability and stability.
Our fittings are available in a range of colours and finishes. Chrome and zinc plated metal components minimise corrosion and staining, while plastic components are made from hard wearing acrylic.
Attractive Displays
RMS shopfittings give you a range of options that allow you to display your items with ease. You can create attractive displays that fully showcase your products.
Our fittings are ideal for creating a seamless store design that is convenient to navigate and to manage. The range of choices available adds versatility to your standard store displays and encourages customers to browse through the items to make a purchase.
We can accommodate a range of styles, from basic supermarket shelving displays, to luxury displays ideal for high-end items such as jewellery and fine wines.
Modular, Custom Design
Brands and retailers have different needs that cannot be met by a one-size-fits-all solution. RMS Shop aims to fulfil the specific needs of our clients by providing highly customisable shop fittings.
RMS shopfitter's design and custom build service can create specialised components to suit your requirements. And with 45 years' experience in developing retail and commercial spaces, we will supply your business with the best shopfitting solution.
We Serve Clients across a Range of Locations
We are a New Zealand manufacturer first and foremost. RMS Shopfittings are specifically designed for the specific conditions of New Zealand, with careful attention to stability and security.
RMS shopfitters serve clients across Wellington, Palmerston North, Hastings, Auckland and Christchurch. We have a quick turnaround time, shipping your products on time.
For orders and inquiries, contact RMS Shop today. Send us an email or call us at 0800 180 280. For our shopfittings' complete specifications, signup to download our brochure below.
Download our product catalogue